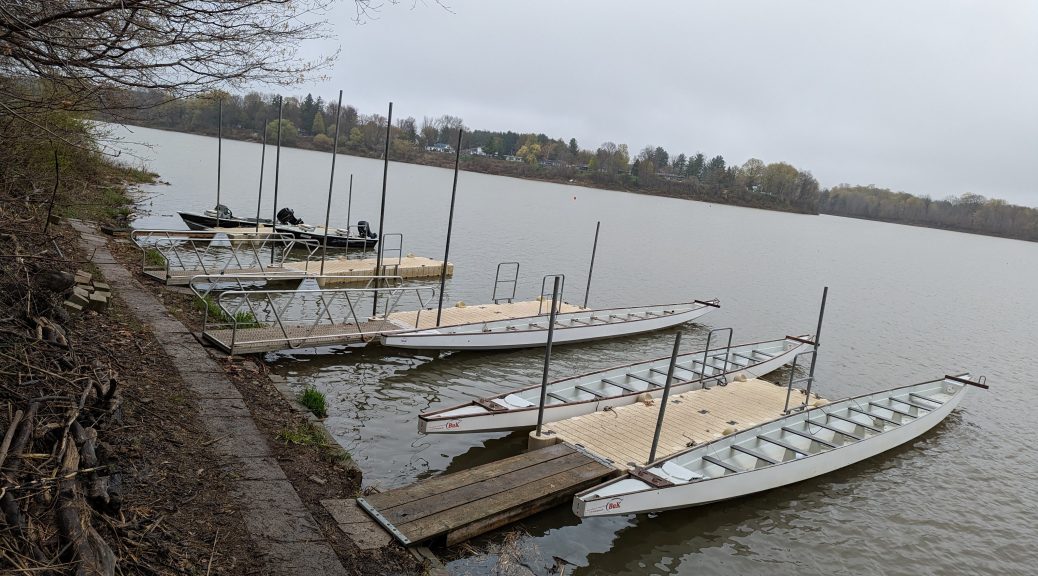 Welcome to the 2023 London Dragon Boating Season!
On April 29th we launched the dragon boats and docks at the FYC compound at Fanshawe Lake. Even though it was a damp day we had an amazing group of club members step-up and helped ensure that have a successful launch of the season. Huge call outs to the members that prepped, drove, lifted, shifted, launched, hammered, paddled, guided, cooked, and cleaned. It truly takes a village of enthusiastic people to help get the season ready. We would be remiss if we also didn't call out our friends, the Rowbust Dragon Boat team, for also helping with the launch.
Some feedback from the launch, we'll be making a run book for future launches and clean-ups so we can help ensure organization memory and improve our launch and clean-up days. Any constructive feedback on how to make our launches and clean-ups smoother are more than welcome. Please fill out the Feedback Form so we can continually improve.
I am thrilled that we have such amazing members and friends that come together for the love of dragon boating. I want to wish all the teams the best of luck in their practices and festivals over the upcoming season. Paddle hard, don't give up, and support your team. Have an amazing season!